US
In Finding we protect the quality of our customers' software products. We watch over the tranquility of the companies of the world, so they can trust in their systems and dedicate themselves to develop their social purpose. This allows them to improve their positioning in the market, increase their competitiveness, optimize their processes and reduce their costs.
All our services are provided by highly qualified teams, whose skills and characteristics configure an optimal mix of knowledge, passion, camaraderie, responsibility and commitment.
Our goal
Being a strategic ally for organizations, so our customers have the peace of mind of having stable software products, at reasonable costs, within the deadlines and with a high degree of quality, to achieve the competitiveness they require.
Our Quality Policy
FINDING TECHNOLOGY COMPANY S.A.S is committed to being a strategic ally of its customers, satisfying and fulfilling their needs, with the aim of having high quality software products. To do this, we continuously improve our processes and strengthen the skills of our employees, which allows us to be a profitable and sustainable company.
Mission
Serve the world's companies so that they have high-quality software products.
Vision
FINDING TECNOLOGY COMPANY SAS, in the year 2020 will be a company with participation in international markets.
Success Cases
We worked with an institution that hosts an annual renovation of information process. An average of 30.000 companies carried the process in one week, which included uploading, generating and downloading documents. The website crashed repeatedly and did not allow users to complete the process. We founded several deeply hidden errors responsible for the chaotic situation. After our work, the process ran smoothly and with no problems through the following year.
After several years of working on the associate's management software of one of the largest co-ops of Colombia, we managed to decrease support requests in 98%, which resulted in the closure of the support department and the migration of their assignments to another non-specialized department.
During our first week of working with a bank that is part of one of the biggest business group in the country, we managed to deliver measurable results that led to a no-issues release of a software directly related to a complex business process.
Acknowledgments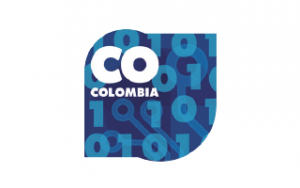 We were recognized by the policy direction and IT development ministry of information technology and communications, with the country brand for the IT industry. This recognition credits us as competitive and innovative representatives of the Colombian industry before the world.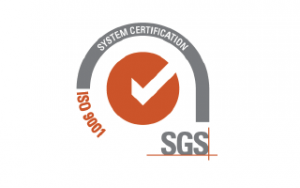 Since 2015, we have been certified by ISO 9001: 2008 by SGS Colombia. This organization is a world leader in inspections, verifications, tests and certifications, which guarantees that in Finding Technology Company we have high quality standards for our organizational processes, which contributes to meet the expectations of our customers, not only in the provision of our services, but also in the attention to details by have a highly trained and personal work team with a service-oriented approach.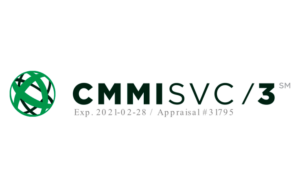 In 2018 we received our certification for CMMI lvl 3 for Services. This important accreditation is granted by the CMMI Institute, which is a leader institution for the continuous improvement of the best practices in people, processes and technology. The 3rd level of maturity certify us as a proactive company, with standards across the organization, including projects, programs and portfolios. This allows us to grow and strengthen our operations, which is directly reflected into the optimization and increase in the quality of our services.
Our Principles and Values
As a norm and corporate culture, quality in services, products, processes, administrative management and human relations.
Passion
To serve and improve constantly to deliver our best to meet our goals.
Responsibility and commitment
With our customers, with human resources, society and the state.
Confidentiality
With the information of our clients
Competitiveness
In favor of the satisfaction of our customers
Vocation of service
As a corporate attitude in favor of meeting the needs and expectations of our customers.